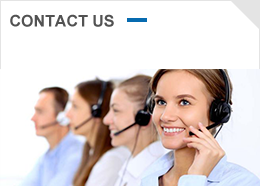 +852 6565 9829
Vero expression
Updatetime: 2021-12-22
Cell culture products developed and refined in conjunction with vaccine manufacturers
DIB's Vero cell products are well suited for small-scale and large-scale vaccine production. We worked with industrial partners to optimize the cell culture medium.
Advantage in
The microcarrier culture was optimized
Serum-free, animal-free and low protein formulations
Direct adaptation of most cells
Vero cell history
Vero cells were obtained from the kidneys of African green monkeys. This adherent cell line is licensed to produce live and inactivated viral vaccines. Vero cells are also used to produce a variety of viruses around the world. Viral propagation in cell culture systems has greatly promoted the development of viral vaccines. The Vero cell line, the most widely accepted cell line by regulators, has been used for more than 40 years to produce vaccines for many viruses.
Suggestions for the future
Regulatory requirements discourage the use of animal products, such as serum, in vaccine production. They should therefore be avoided. Capricorn Scientific has developed serum-free and animal-free media for Vero cell proliferation. The medium also supports the growth of Vero cells on microvectors in a controlled environment. This medium is ideal for vaccine production using Vero cell lines.
VeroPrime
VeroPrime our Vero Medium VeroPrime is a fully chemically determined medium for cell culture and production. It is designed to produce viruses and recombinant proteins. It contains no animal or human sources to meet the needs of biopharmaceutical production.
Features:
· No animal or human origin
· Optimized for small-scale and mass production and purification
Verovax
VeroVax is a serum-free, animal-free and human-free medium for cell culture and production. It is specifically designed for culture of Vero cells, but can also be used on other nephrogenic cell lines, including MDCK, MDBK and PK-15. The medium can enhance the production of virus and recombinant protein. VeroVax is formulated with low protein concentrations to make it easier to purify your end product.
Features:
· Economical and efficient medium
· Contains hydrolysates that promote growth
· Quick and easy adaptation