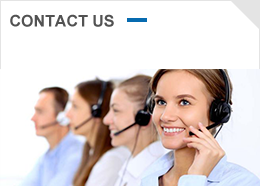 +852 6565 9829
HEK293 expression
Updatetime: 2021-12-22
High titer protein expression in HEK293 cells
DIB worked closely with one of our biomanufacturing partners to develop a high-performance culture medium for HEK293 cells. The medium is very suitable for research and further manufacturing.
Advantage in
· Support the growth of high density HEK293 culture
· Sustained and high level expression of recombinant protein was achieved
· Improve transfection efficiency and yield
High yield human expression system
The human embryonic kidney cell line HEK293 has biosynthetic potential for humanoid production and is now used to produce a variety of therapeutic proteins and viral vectors. Although originally used for adenovirus vector production, HEK293 has also emerged as one of the preferred cell lines for transient or stable protein expression. The need for proper protein folding and glycosylation of therapeutic proteins promotes the production of HEK293.
HEK|ONE S
HEK | ONE S products are stable HEK293 cell line right to develop and produce medium. It supports stable growth of suspended cells with high viability in seed culture. HEK | ONE S promote the generation of recombinant proteins and antibodies in suspension culture.
HEK|ONE T
HEK | ONE T medium specially designed for high density of suspension culture and efficient transfection. In addition, it is well suited for transient protein expression and viral vector production in HEK293 and other human cell lines. The same media were used for seeding, transfection and production.
HEK | ONE feed
HEK | ONE feeding supplements and HEK | ONE S compatibility, used in the production of recombinant proteins in stable cell lines, as well as HEK | ONE T compatible, used for instantaneous gene expression. This highly concentrated nutrient mixture increases the productivity of HEK293 and other people's somatic cells. It supports superior production of recombinant proteins and antibodies in suspension culture by maintaining and expanding the productive capacity of HEK293 cells.