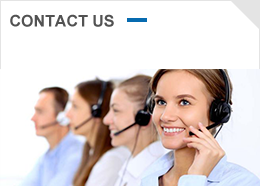 +852 6565 9829
Liquid handling
Updatetime: 2021-12-22
The transportation system is fully customizable
DIB's disposable bag system is designed to maintain the integrity of cell culture media. In addition, each technical parameter is fully customizable and can be adjusted to suit your system.
Advantage in
We only use cell culture approved and validated packaging systems. Each system was validated by comprehensive studies of stability, extractable and leachable contaminants, and in-depth toxicological assessments.
We support device sizes from 5 L to 1000 L, 2D and 3D disposable liquid management bags.
Personalized configuration
Our bags can meet your personalized process requirements through our extensive system of connectors, piping and packaging.
Biotechnology disposable technology
Disposable technology is rapidly gaining popularity in the biopharmaceutical industry. They not only reduce risk, but also improve operational efficiency. Disposable systems have proven to be robust and scalable. They are intended for use in laboratory and manufacturing applications up to GMP level of operation.
Qualified transport system for each process
Our bioprocess bag system protects the integrity of your cell culture. They come with standards and customization options for a variety of applications, sizes, and connector systems. These systems are part of our comprehensive aseptic product range and are fully available to meet your needs, including rugged European-style boxes, stainless steel or HDPE containers, drum plates and special components. Our systems are specially certified for controlled transport of sensitive liquids, buffers, media, etc., under tightly controlled temperatures and other critical conditions.
Extensible and customizable bag system
We use a disposable bag system to transport our cell culture products safely and reliably. The resin used to make our bags is optimized to ensure excellent and repeatable growth. The thickness, strength and flexibility of these bags make them suitable for all process steps and reduce the risk of damage due to improper handling.
Our products are packaged in 2D pillow bags with a maximum of 50 litres and 3D cubic bags for larger units with a maximum of 1000 litres.
Secure packaging for global delivery
To ensure your product safety, we provide each 2D pillow bag with a special euro box that is strong, lightweight and impermeable. Each 3D cube bag is housed in a durable "triple fix" stainless steel container or HDPE plastic container. Special data loggers for monitoring the temperature of each delivery are available on request.
Choose the right connection for your process
We provide the right connections for each process. We offer a wide selection of connectors for sterile and less tightly controlled environments. Our fluid management system features up to 100 different connection options, including weldable thermoplastic tubing, for a wide range of uses and can be integrated into any existing process or application.
Standard MPC or MPX coupling
Sterile connectors such as Opta® or AseptiQuik®